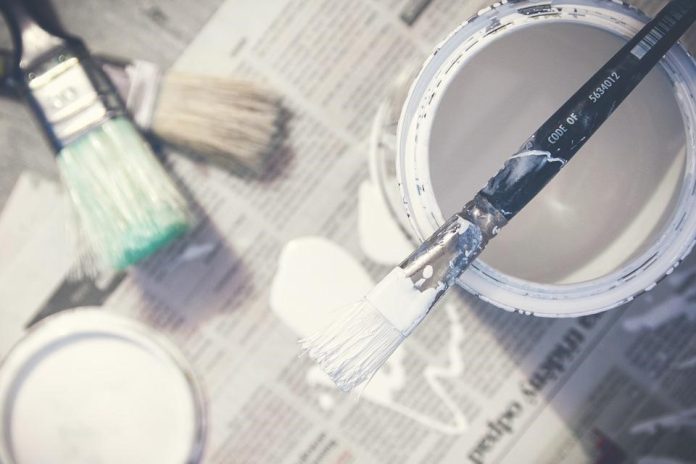 Painting the exterior of your home can be daunting, but it does not have to be this way. While painting your home may seem like a hassle, it has many benefits that will do wonders for you and your home in the long run. If you lack the motivation to come around to painting the external of your space then you are at the right place. Here, we will examine the top 8 benefits of painting your home's exterior. Without further ado, let's dig in.
1. Increases your Home's Value
Freshly painted walls and surfaces improve curb appeal and increase the value of your home if you plan to sell it. Painting your house is the only method to improve it before selling it at auction or in the real estate market. It is the best way to save money as it is cheaper than a total makeover. You will get better results if you employ experienced painters like fish painting Company to paint your home.
Your home will seem cleaner, more appealing, and newer to prospective buyers. Everyone wants to invest in a property that appears to be clean and fresh. Also, opt for a good color choice and augment the value of your home so that it becomes the center of attention in no time.
2. Protects your Home
Consider the amount of wear and tear your wall surfaces endure due to sunlight, filth, and dust? Due to this reason, your surfaces wear out rapidly and don't look appealing. Renewing your walls with high-quality paint is the only way to get them clean and ready for the next couple of years. Professional paint jobs need a thorough cleaning of the walls to guarantee adequate grip.
Your home will be protected from moisture after applying a fresh coat of paint. Moisture causes mildew and mold to develop, which can cause considerable damage to your walls. Repainting your walls with fresh paints keeps moisture at bay, reducing the load on the structural integrity of your house. Quality paints will help your home stay clean by deflecting dust, filth, and allergens.
3. Makes your home look Unique
Everyone wants their home to look unique. And the most excellent way to make a long-lasting impression is through paying attention to the exterior of your home. A great way to increase the overall curb appeal is to paint the outside of your home. You may choose a hue that complements your property's landscape.
Examine your neighbors' color choices carefully to ensure that yours do not clash or appear too similar in tone. For example, two homes painted in the same colors adjacent to one other may seem faded depending on the colors used. Whites, browns, greys, and tans are excellent neutral colors to choose from. You may also combine them with bright decorations on the front entrance to give your house a unique appeal.
4. Keeps Pests at Bay
Termites may be a significant problem for wooden structures. Early detection of a potential problem may save you thousands of dollars in structural damage. Examine the condition of your home's siding before painting to discover any potential hazards. Furthermore, a new coat of paint has the additional benefit of sealing off any potential sites of entry for termites, thereby halting an infestation.
5. Increases Siding Lifespan
A fresh coat of exterior paint may help extend the life of your home's siding, regardless of the kind. Most conventional types of siding, such as vinyl or wood, need to be updated regularly to keep your house protected—if fresh paint can extend the life of that siding by a few years, you might save hundreds to thousands of dollars in the long run.
New paint can also help you cover up or temporarily repair damage to your old siding; for example, you might be able to cover up some blemishes or enhance protection to worn-down areas.
Please note that painting your home is not suitable for siding replacement if it's in poor condition!
6. Affordable Home Improvement Solution
Painting your home is one of the most affordable home improvements you can make—painting the whole outside of a home for less than $1,000 (assuming you hire the right contractor). This isn't to say that the cheapest renovations are necessarily the best. Still, there are few upgrades as practical as painting your home if you're searching for a budget-friendly approach to increase your home's usefulness, charm, and value.
Remember, to get the most out of your investment, choose high-quality paint and hire a skilled painting company for the best possible results.
7. Prevents Peeling and Staining
Repainting exterior wood or wood trim takes a lot of time and effort. The paints that cover external siding and trim surfaces are subjected to some of the harshest circumstances, so doing it right is critical. Unlike the existing paint on the exterior of your home right now, newer paints are resistant to flaking and repelling stains.
8. Protects the Structural Integrity of your Home
When the wooden surfaces of your house are left exposed and unpainted, they are more susceptible to mildew/mold and perhaps rotting. Painting and maintaining your home's external surfaces regularly is essential for reducing these risks. For this reason, it would be best to be proactive and avoid the need to repair damaged surfaces entirely.
Final thoughts
There are several advantages to painting and maintaining the exterior of your house regularly. Paint adds a layer of protection to your home's external surfaces, ensuring they retain their quality and worth. Even if you don't have the funds to paint your entire house at once, simple paint projects, like trimming, may make a big difference to the exterior of your home. So start right away and be ready to enjoy a place that will be envied by all.