Whether you are moving into a new home, a new office or carrying out renovations, arranging a full gas installation is always a good idea. Hiring experienced plumbers not only removes the guesswork, but also ensures that any occupants in the property are kept safe and free from harm.
This service generally covers hot water tanks, gas meters, appliances and connections across your home or business. Remember, gas is a flammable substance that requires a careful and measured approach. For this reason, any existing or new gas fittings are best handled by seasoned professionals.
With all of this in mind, the following article is designed to outline everything you need to know.
DIY vs Professional Gas Plumbers – Why You Should Always Contact the Experts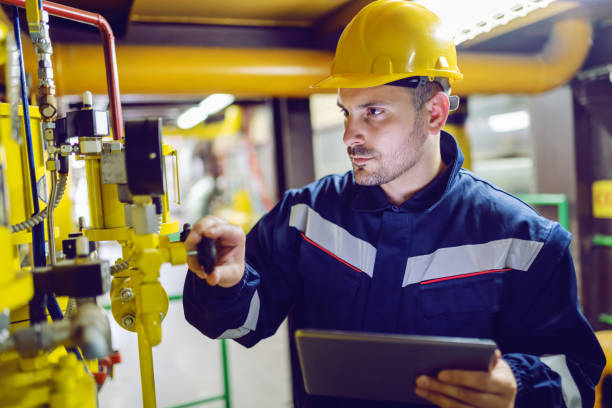 For many, there is always a temptation to find a viable DIY solution. However, when this approach is stacked up against a full professional service, you will quickly see the benefits of leaving it to the experts. In fact, Energy Safe Victoria outline that "homeowners and consumers must always use a licensed or registered gasfitter."
Experienced plumbers have the tools, insight and necessary equipment to carry out this service in a safe manner. Of course, this is provided that the plumbers you hire have the necessary licenses and qualifications. Unlike the DIY route, your personal safety is never put at risk.
Even if you have a general idea of what to do, it is equally easy to miss critical steps and make mistakes as a result. This is not a concern with experienced contractors.
One of the final benefits of a gas installation service involves the advice you receive for maintenance moving forward. This may relate to general maintenance, functional tips or future issues to keep an eye on. This is also the best time to raise any questions or queries you have.
Appliances & Heaters
A gas installation doesn't always involve all of your current fittings and connections. In fact, you can organise installation any time you add a new gas appliance to your home or business. Licensed plumbers can help to install a gas based oven, heater or a hot water service unit.
Beyond the assurance of a successful installation, this service often comes with product warranty and workmanship guarantees. Once again, you are best served to hire plumbers with a proven track record in this area.
Hot Water Units
Until we experience an issue, many of us tend to forget just how important a functional hot water unit can be. Whenever we take a shower, do the dishes or even wash our hands, this is all made possible by a hot water system.
Gas based systems represent some of the best on the market today. However, due to the potential dangers, is it vital that you get the unit installed by qualified plumbers. This is ultimately the best way to achieve a long lifespan.
Upgrades & Renovations
Gas installation is common for both kitchen and bathroom renovations. Whenever you're undertaking major renovations or moving into a new property, contact licensed plumbers to assist with any gas related appliances and fittings.
If you have recently moved into an older home, chances are the existing appliances and connections are in need of an upgrade. Upgrading to a newer model is both a safe and cost-effective route. Across the board, newer models are more efficient and therefore allow you to make significant savings on your energy bills. Your plumbers may also be able to recommend the most suitable brand, make or model for the environment being renovated.
BBQs & Outdoor Gas Fittings
Barbeques are a staple of spring and summertime in Australia. If you are looking to add a brand new set to your outdoor space or organise a change of the gas cylinder, it pays to have it checked and installed by the pros. A faulty connection may lead to dangerous gas leaks and compromise your safety.
If you are looking to connect a BBQ to the home gas supply, this can also be facilitated by your plumber. Establishing this type of setup is a great way to secure the line and save money on your gas bill.
Property Wide Gas Inspections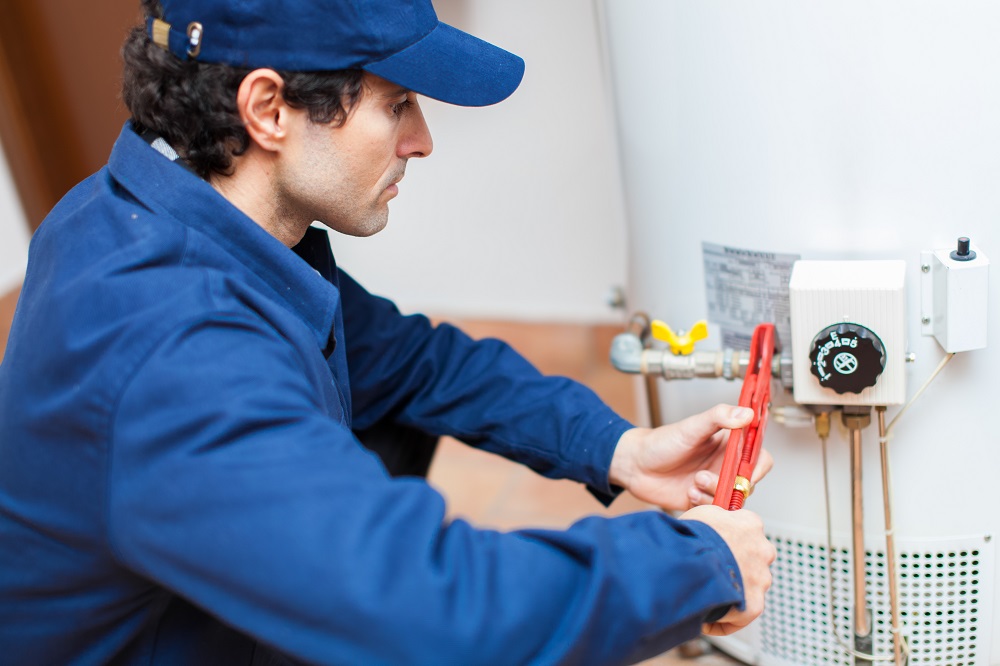 Gas safety checks are not only highly recommended, but they are also mandated in various jurisdictions. Therefore, if you are contacting plumbers to arrange gas installation, it is also a good idea to get all fittings, connections and appliances checked for leaks.
In recent years, valid concerns have been raised about older generations of gas heaters that are silently spreading carbon monoxide. Anyone with concerns about an older gas heater should organise an inspection as soon as possible.
If you have noticed or even suspect that there may a gas leak anywhere in the property, this is also cause to contact an emergency plumber straight away.
What Should I Look For When Hiring Gas Plumbers?
As with anything, it is important that you assess a few critical factors before the onsite visit is finalised. First, check that the plumbers in question are fully licensed, qualified and registered to carry out work gas related inspections and installation.
Another important factor is to assess is whether they are experienced with the specific brand or model of gas appliance. For example, some plumbing companies may explicitly outline which brands they partner with – such as Reece or Aquamax.
Other Factors
In emergency circumstances, proximity remains very important. Seeking out locally based plumbers is the best way to guarantee a swift and speedy service. These days, all it takes is a google search and this will yield an array of contractors that operate in your suburb.
Reviews and testimonials are a tried and true method to gauge a company's track record. Customer feedback may be present on their website, social media channels or search engines. This will allow you to gain a greater picture of their level of service and ability to get the job done in the correct manner.