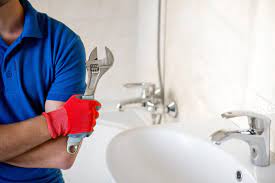 Do you need to make significant repairs to the plumbing in your home because it is leaking? Do you plan to seek the 24 Hrs Plumbing Services that you are confident can carry out the work effectively? What will be the cost you may have to bare for a plumber to fix your bathtub or sink if you hire one?
There are a lot of factors one require to take into consideration before you employ a plumbing service, so you should do so now. In this article, we'll show you what questions to ask 24 Hrs Plumbing Services and how to judge the plumbing business so you can make an informed decision. Continue reading if you want to find out points to note when hiring 24 Hrs Plumbing Services.
1. Financial Analysis
When you have an immediate plumbing issue and require a plumber to assess the problem, the question of how much it will cost is one of the most important. This is a matter of concern since some plumbers demand a service charge for relatively minor work and occasionally even charge additional money for maintenance advice. Therefore, in order to steer clear of a scenario like this one, ensure that there is complete cost transparency between you and the plumber. Ask if the plumber charges flat or hourly pricing. Flat prices are predictable because they don't change. Plumbers' hourly fees vary based on how long the job takes. Suppose the job won't take long; pay plumbers per hour. If plumbing repairs take long, you'll pay more. Know how much work the plumber must accomplish and how long it will take before signing anything. When looking for an emergency plumber, there are a number of people who fail to remember to discuss charges.
2. The Plumbing Service's Licenses and Certifications
Find out first if the plumber has the necessary qualification to work before you do anything else. In addition to that, don't end with the inquiry. Inquire about viewing the certification, which the plumber is required to maintain in their possession at all times.
3. Warranty or Service Contract to Protect Against Breaks and Other Issues
Avoiding mishaps and injuries associated with do-it-yourself plumbing is one of the many benefits of working with a professional plumbing firm. However, even professional plumbers make mistakes. If they accidentally break something, you should question who will pay for the repairs. Make it a part of the contract. A warranty is another way that plumbers ensure their customers of the high quality of their work. Some businesses offer a warranty on their products or services for one year. If the plumber provides a warranty, you should ensure you receive it in writing at the earliest opportunity.
4. Payment Due Date
When does the plumber anticipate receiving complete payment for the services rendered? How much of a deposit is required from you right away? You can settle the bill in full by leaving for the day if you need urgent assistance. Always remember that you should never offer an upfront payment that covers one hundred percent of the plumbing and labour expenditures. If the individual you provided your payment to is a con artist, then this could be a problem for you. Make a deal whereby you will pay a portion of the overall cost upfront, not the whole amount.
5. Does the Plumber Need More Parts? Does He Need More Permits?
There will be instances when your plumbing system requires specialised components. Some general contractors and plumbers keep a supply of these components in the back of their vehicles or vans. Before anyone can begin repairing your plumbing, they must run to the hardware store and buy the necessary supplies. If they need to go to the store to get parts, the plumber should be questioned about who will pay for their travel time. Before beginning any work, you may be required to get permits in order to comply with the plumbing codes that are in effect in your region. Please inquire with the plumber about whether or not they can obtain the necessary permissions.
6. Does the Service Include Cleanup of the Area?
You may be surprised when you will discover that the plumbers will not be responsible for the cleanup once the job has been completed. This will be different in every company that provides plumbing services. While other contractors may leave you to clean up their mess, others in the industry will include it as part of their package. You may find out that certain businesses will charge an additional price for cleaning up.
7. TYPES OF PLUMBING SERVICES
It is difficult to predict the kind of urgent plumbing issues that you might confront. Because of this, it is essential to inquire about your plumber in advance about the types of services they offer in their repertoire. It is possible that you will run into a wide variety of problems; therefore, it is in your best interest to look for a plumber who provides a number of different services in the event that you find yourself in a situation in which you require emergency plumbing services.
8. Check out customer reviews or recommendations.
Checking customer reviews and referrals are a big part of learning how to hire a plumber. Most plumbing companies have an online page or website. Look for the page with reviews or comments on these websites. If you're considering using the plumbing services, you should look at their page to see if there are any good reviews. If you read a lot of bad things about their services, you should probably look somewhere else. Also, if the plumbing services provider doesn't possess a website, you might find them by other means.
9. LOCATION
If you need plumbing work done, it is in your best interest to look for plumbers who work in your immediate vicinity rather than hire someone headquartered in a distant location. If you are confronted with an emergency, you will require the assistance of a plumber capable of providing prompt service. It is in your best interest to get a plumber who is located within a reasonable driving distance of your home.
Conclusion
Our instruction manual on the factors necessary for you to consider before contracting a plumbing service has come to an end. When you require a plumber in the future, make sure you ask these questions. It will assist you gain a better understanding of the quality of their customer care and plumbing services. These points ensure that you find optimal the 24 Hrs Plumbing Servicesconsidering multiple parameters.