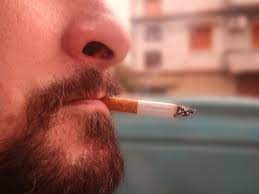 Pellet smokers are becoming increasingly popular among grilling enthusiasts due to their ease of use, versatility, and affordability. With a pellet smoker, you can cook anything from chicken to ribs to brisket with just the push of a button. They come in a variety of sizes so you can find one that fits your needs perfectly, making it an ideal choice for budget-minded cooks who don't want to sacrifice quality or performance. Whether you're an amateur grill master or professional chef looking for an easy way to get delicious results every time, a pellet smoker is the perfect solution.
Pellet smokers are easy to use – you just set the temperature and let it go
Pellet smokers can provide a delicious, woodsy flavor to your food if you know how to use them. They make this particular type of grilling virtually foolproof. There's no need to worry about checking the temperature constantly or maintaining the heat; just set the desired temperature and let it work its magic. You don't have to babysit your smoker either, giving you more freedom to enjoy other activities and entertain guests while dinner cooks. Pellet smokers are so easy that even beginners can get amazing results with minimal effort. So give one a try – they're great for BBQs!
You can use a pellet smoker to cook anything, from chicken to ribs to brisket
Cooking with a pellet smoker is a great way to elevate any meal. It doesn't matter if you're cooking for two or for the whole neighborhood, pellet smokers make the perfect addition to your kitchen. And its versatility makes it amazing; from slow-cooking chicken and pork ribs to really bringing out the flavor of succulent brisket, there's just no limit to what kinds of delicious dishes you can make with a pellet smoker. Plus, with digital controllers that make temperature control easy, you can be guaranteed superb results every time – whether it's an old favorite or an adventurous new creation!
Pellet smokers come in a variety of sizes, so you can find one that fits your needs
Finding the right pellet smoker can be a challenge, but with the variety of sizes available you will be able to find one that suits your needs perfectly. Small models are great for smoking small batches while larger models are designed for larger gatherings – so no matter what size you need there is a smoker to fit it. Not only that, but with the right smoker you can even smoke items like pizzas and other flatbreads for a unique culinary experience. Quality pellet smokers will help you achieve consistent temperatures and provide delicious results every time. So if you're looking for the perfect way to wow your guests at family gatherings or special occasions, look no further than a quality pellet smoker to get the job done!
They are affordable, making them a great option for budget-minded cooks
Pellet smokers are an invaluable tool to have in the kitchen. Not only do they produce succulent, slow-smoked food, but they're also incredibly affordable. This makes them a great option for those on a budget who want to enjoy the convenience of barbecue with minimal cost and effort. Pellets feed into the smoker automatically so all you have to do is set it and forget it, leaving you free to attend to other matters while your meal is smoking away. With pellets being inexpensive, budget-minded cooks can reap the benefits that pellet smokers offer without breaking the bank.
Source: Ranked and Reviewed