Home is not just a place, it's a feeling!
It is a dream of almost everyone to have a lavish home with incredible interiors. And while having a complete touch up the most important thing is to have the best curtains, sofas, and more. For that, all you need is a fabric that is sustainable and durable with fabulous looks.
Various fabrics used in home interiors
Although, you can have any cloth that you like. But there are some restrictions on some fabrics, for instance, either they shrink, fade away with every wash, and a lot more. Some of the fabrics that are an ideal choice for home interiors are:
Silk
A fabric that defines itself with its classy looks and texture. Apart from clothing, many people use Silk bed linens, curtains, and even in upholstery, to give their homes a royal look. However, along with its qualities of being soft and flowy, it is very delicate, easily gets stained, and wrinkles quickly.
Rayon
Rayon is very much similar to silk fabric but it is made up of wood pulp. That is the reason for its sturdy nature, although its texture is smooth and soft which makes it different. Mostly, it is used in curtains and upholstery.
Cotton
Cotton is a universal fabric made from the seeds of cotton plants. From clothing to home interiors such as bed lines, curtains, upholstery, and more, it is used everywhere. Pros of this fabric are that it is breathable, lightweight, stain-resistant, easy to wash, and more. But the cons of it is that it won't give you that luxurious look like silk.
Polyester
This fabric is derived from petroleum and has a sturdy texture. Which makes it more useful for home interiors. Polyester is used in shirts, jackets, bath towels, blankets, curtains, upholstery, and many more.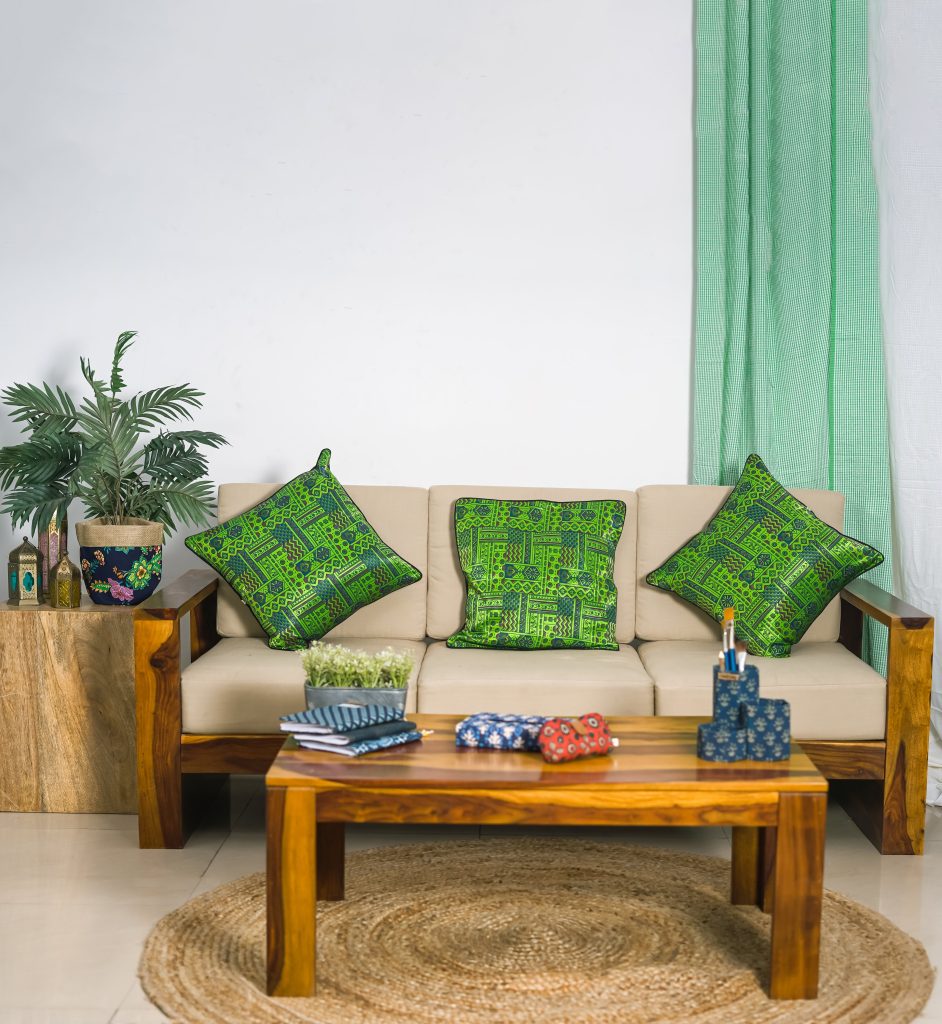 Nylon
Currently, most apparels made out of nylon come with various blends of fabric, for instance, cotton, polyester, spandex, and more. It is a durable fabric that is mostly used in sportswear clothing, upholstery, and curtain work.
Wool
Same as silk, wool also adds grace to your home interiors. There are a variety of types of wool, depending on the animal, from which it is derived. Finer wools are generally expensive and are used in clothing, whereas, other wools are typically made for upholstery and other uses. From jackets, gloves, and blazers, to upholstery, blankets, and more, it is used almost everywhere.        
Velvet
A fabric with royalness in its texture, it is very soft and sleek. Velvet is highly used in garments, upholstery, curtains, carpets, sofa covers, and other home interiors.
Pick the right fabric for your home interiors and make it the most happening place.
Are you afraid of where you will find these fabrics?
Don't worry straight away come to Fabriclore, where you will have designers, fabrics, and overall knowledge about each one of them. We are serving the Textile industry for the past few years and producing fabrics that will last long. Along with India, our services are also available in the USA, UK, and Canada. Here you can purchase astonishing fabrics, best for clothing, home interiors, and a lot more. Moreover, we have expert textile engineers who will provide you with knowledge about every fabric. For instance, a guide for which fabric is best for clothing, accessories, upholstery, and many others.
We do value your sentiments and obsession with fabric. That's why we aim to confer certified fabrics, that are sustainable and durable, especially for your business. So along with business, sustainability can also be promoted, in a world where everyone is getting a bit lost in temporary clothing.
In addition, all our fabrics are tested by our certified experts. It is one of the leading textile sourcing partners, providing end-to-end textile solutions of fabric in India. We have more than 10,000 certified fabrics, such as silk, cotton, velvet, tweed, poplin, viscose, polyester, organza, and more. Moreover, there are various options for crafts, and designs, for example, ikat, batik, ajrak, floral prints, and more.
The benefit of coming to this place is that there is no boundation on orders. Meaning, you can buy wholesale fabric as well as at retail with pricing that everyone can afford.